Apache pizza
A decade of success
Mindmap began working with Apache Pizza under it's former owners, Robert Pendelton and his wife Emily Gore Grimes way back in 2010. Since then, Apache has come on in leaps and bounds, becoming one of the most successful Irish fast food franchises. From the beginning Mindmap has provided a full range of services to Apache. From photography, menus both printed and in-store animated TV menus to TV ads, radio campaigns, and as time has moved on, online and social media campaigns.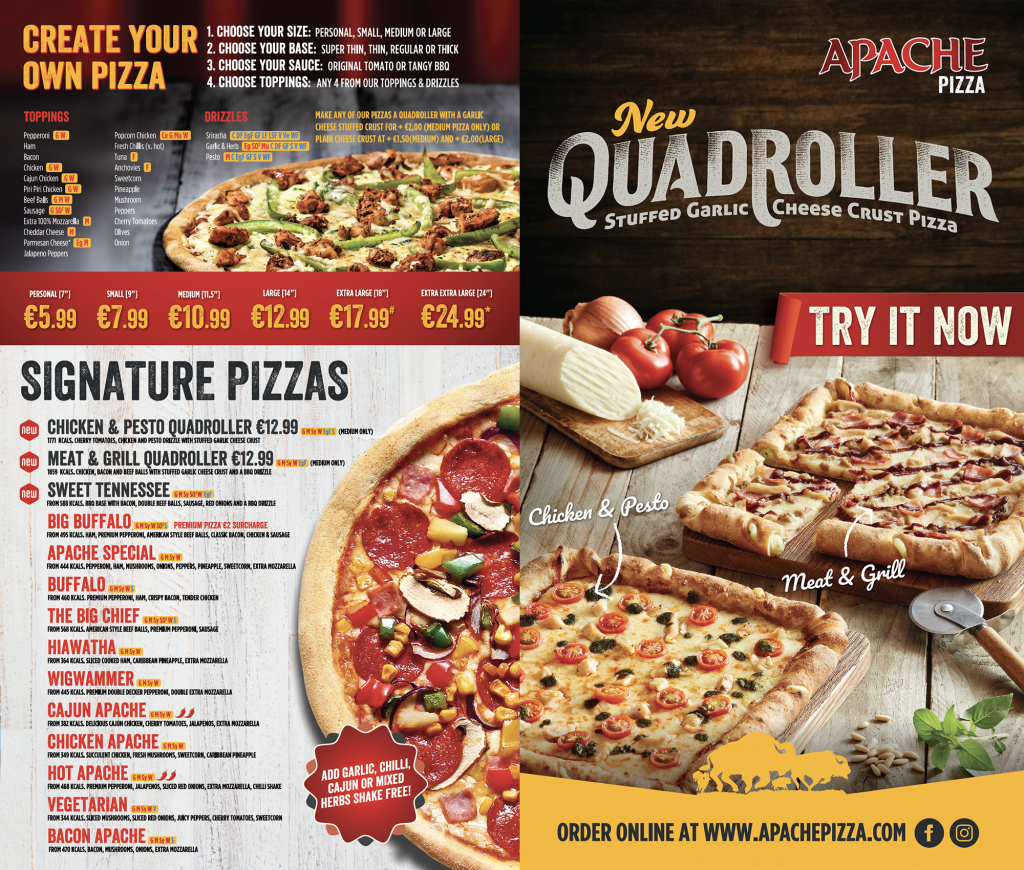 As Apache has grown so did advertising budgets and the ability to do more. MIndmap scaled its offering accordingly, adjusting our creative to meet the budget and tactical requirements and taking advantage of new media and new opportunities as they arose. We even ran a political campaign! (On behalf of Fíne Food).
Below you can see just a tiny sliver of what we'v produced over the years for Apache Pizza. It's been a blast, and boy has it made us hungry!
While social media is extremely effective in targeting specific customers, nothing still beats TV for overall reach. Mindmap continue to produce high quality TV spots that entertain, generate taste appeal and provide a brand halo effect.
Mindmap produces static and animated banners for programmatic display. We also produce full motion video for social media including Snapchat, Facebook and Instagram in a variety of Aspect ratios on a daily basis. Our rapid turnaround times and in-house production enable our clients to adjust campaigns on the fly.
If you're looking for full 360 campaigns with eye catching graphics, fast turnaround and a client service team that's in your corner and anticipates your needs, then call Mindmap today and let us help take your brand where you want it to be